Time flies and as 2022 ends we want to thank our dear parents, caregivers and children for all your trust and friendship
.
My Children's Day Care staff was delighted to care for your children in 2022 and we are looking forward to serving your family again in 2023. Seeing your children grow fills our hearts with hope and trust in a better future - they are the light of your eyes and an inspiration for us all!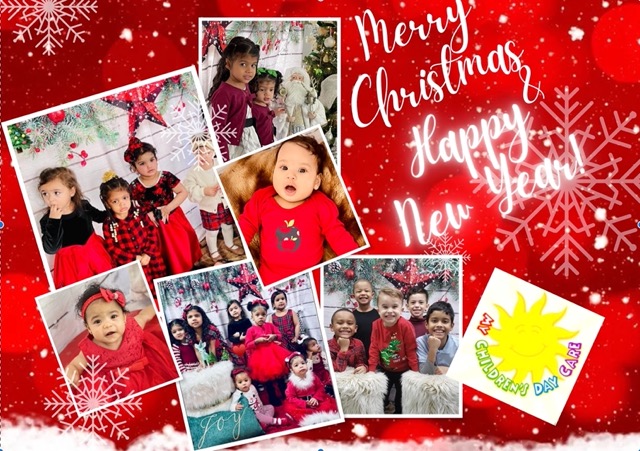 PLEASE TAKE 2 MINUTES TO REVIEW OUR SERVICES ON GOOGLE AND YELP!
As we strive to improve our services every year, we ask you to not hesitate to suggest changes or new services that may fulfill your needs. Rest assured that your opinions are very important to us.
If you are happy with our services, please take 2 minutes to review our daycare on Google and Yelp. Has been wonderful to count on your support and friendship over the years. Shall God keep blessing you, your family and our community for many years to come!
Yasnia & My Children's Day Care staff